APSACS is a unique indigenous education model that has successfully implemented a uniform curriculum aligned with SNC and international benchmarks across the System.
Success of the System is reflected in its continuous growth. APSACS is one of the largest School Systems with 230 schools (15 non-registered, 4 under process included), 17,827 teachers and 289,022 students.
a) Implementation of SNC 2020 Phase 1 (EYS I-V) during Academic Session (2021-2022) 
    b) Review of SNC 2022, Draft I – (EYS I-VIII) by subject experts.
    c) Extensive Textbook alignment/ re-alignment & customization of SRM.  
   d) CPD Subject Specialists are actively engaged in providing guidelines & collaborating with the Publishing Houses for timely grant of            NOCs.
   e)  APSACS has revised & implemented Scheme of Work (SOW) in lieu of detailed Syllabus Breakup, thus providing flexibility to the                implementors to select and deliver best teaching pedagogy.          
Development and Customization to meet National Learning Outcomes – Following extensive targets were achieved: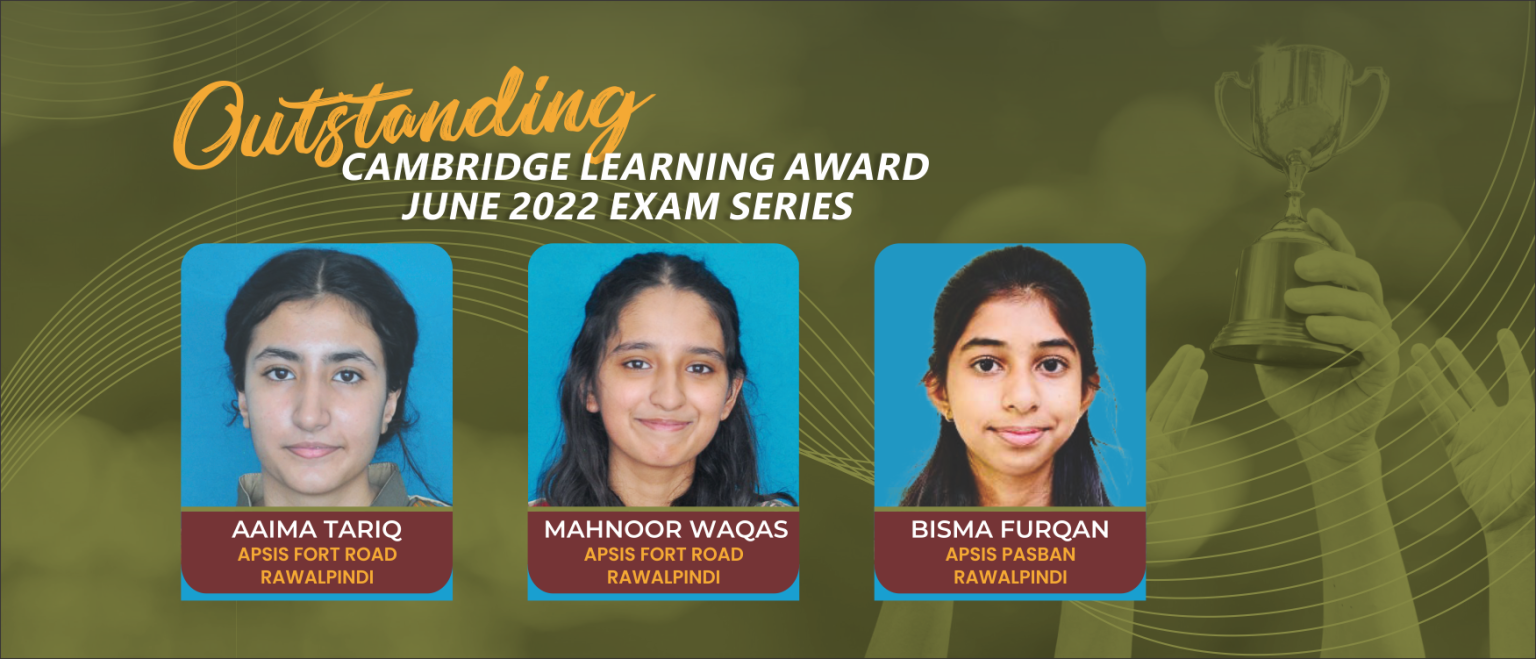 APSACS Journey From Conventional To Digital Assessment
School closure due to Covid-19 pandemic directed the world towards new modalities of teaching, learning and assessment. APSACS Sectt proactively ensured this digital evolution through following steps:
Training Achievements with Respect to FBISE Examination Reforms
Training Achievements For Professional Development & Capacity Building
APSACS Trainer Validations
APSACS Digital Literacy Drive
The development of the APSACS Information System (AIS) is a notable achievement for the APSACS Secretariat, as it optimizes data management and enhances service delivery to stakeholders throughout Pakistan. By automating several portals, AIS minimizes the likelihood of errors in computation and data handling, thereby reducing time and effort expended. This results in a higher degree of precision and dependability in information offered to stakeholders. AIS is among Pakistan's most extensive database systems, automating the day-to-day activities of almost 200 schools, and it represents a significant asset to the APSAC system.
Fast Forward into Future:
Digital Literacy has been introduced in APSACS gradually since its inception through CLIC, Double CLIC (Computer Literacy Courses for Staff), and introduction of Digital Literacy from the Early Years in the Curriculum and development of a Free of Cost Software (AIS) for the System. From reluctance to using AIS for many years, today schools are dependent on the great solutions that AIS is providing. 
APSACS Salient OSP Facilitation